The Quintessential Slit Lamp Table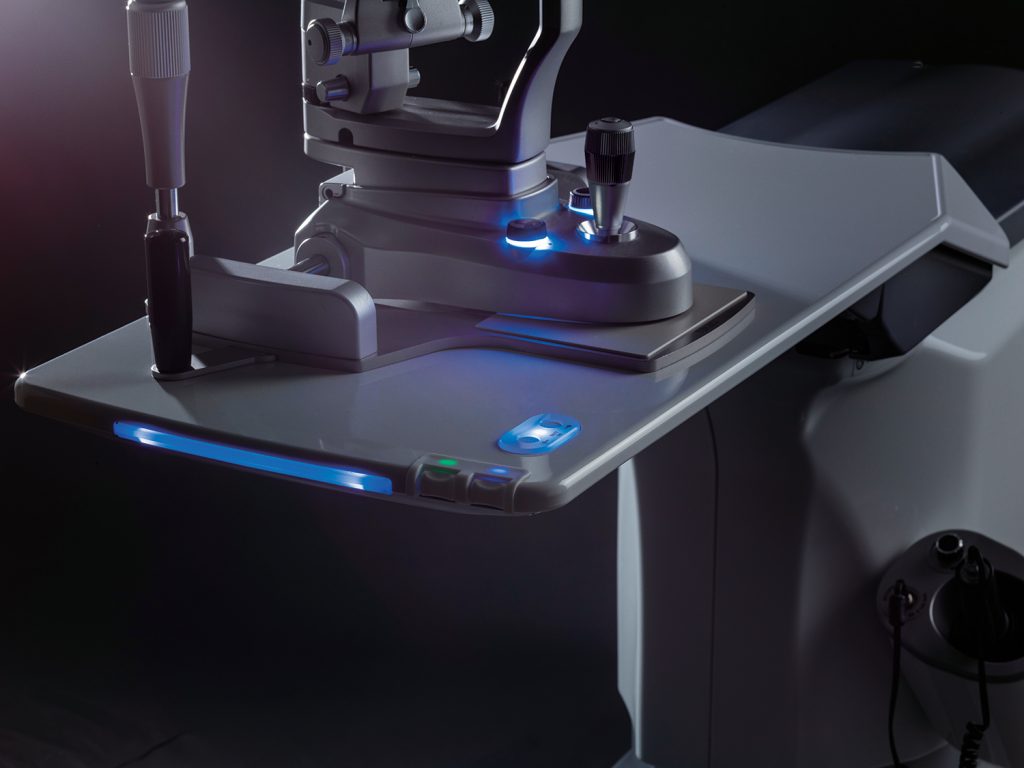 Considering the safest and most ideal conditions for using a slit lamp, it is best if the slit lamp is floating in the air and free of interference from the table. In order to get as close as possible to that state, we have developed a slide mechanism that does not attach to the table. As a result, the tabletop of this ultimate smart table is so thin that it feels like there is nothing between the patient and the user other than the slit lamp.
The slit lamp on the table easily moves up and down for best positioning and retracts neatly when not in use, providing complete safety and optimal inspection time.