Reusable yet smart construction reduces the risk of infection.
Provides higher accuracy compared to single-use prisms.
Smart Structure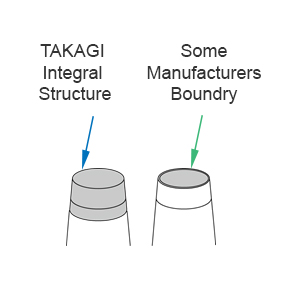 Since the prism part (grey part on the figure) including the side surface is an integrated structure, there is a lower risk of infection from the residual left in the boundary which some manufacturers use their measuring prism for.