Crystal clear, high-definition observation utilising the best optical design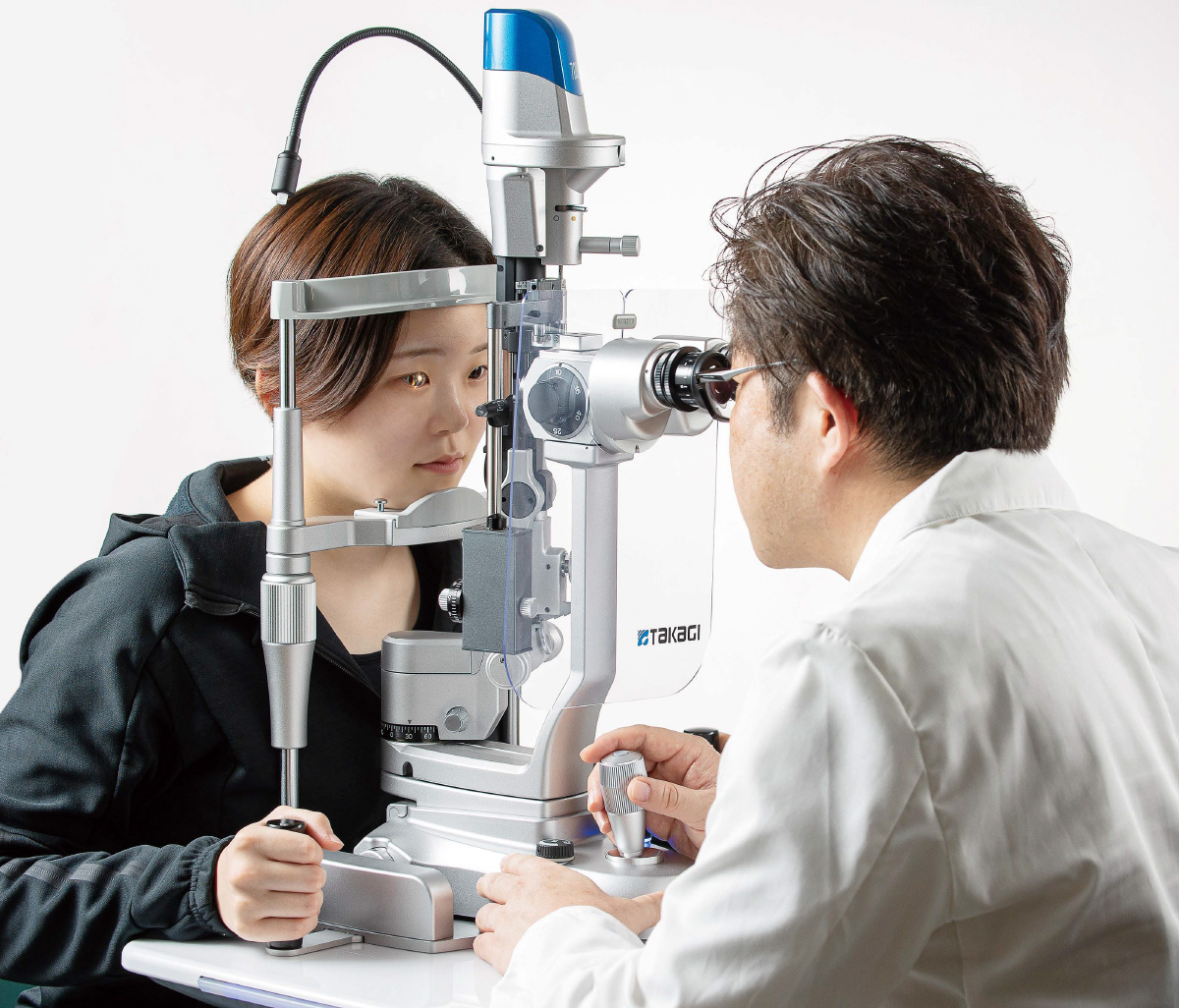 The 700GL Slit Lamp is a premium optical system that optimises the balance between the optics and the LED light source to realise crystal clear observation from the anterior eye segment to the fundus . It provides a sharp and clear slit illumination with minimal colour and light irregularities. Combining the very best in optical design and ergonomics has enabled the realisation of a slit lamp that is both easy to use and has a graceful appearance, with a built-in cable (patented technology). Special models catering to a broad variety of needs are also available, including those installed with NSW (Narrow angle Stereo Wide viewer) and LPH (Large Patient Headrest).
Differences between 700GL and 700GL NSW
The 700GL is a slit lamp designed for general examinations and the stereo angle is set at 10°. In comparison with competitors' slit lamps, the 700GL offers a better view of the fundus, and when the NSW function is turned on a binocular field of view approximately 133% wider than the 700GL is achieved, enabling detailed observation of the fundus. This slit lamp is ideally suited for use as a device for fundus examination in special outpatient clinics where fundus observations are frequently performed, or where a fundus camera is not available.
700GL NSW is a factory option specification. Please note that the standard 700GL cannot be modified/converted to 700GL NSW after purchase.