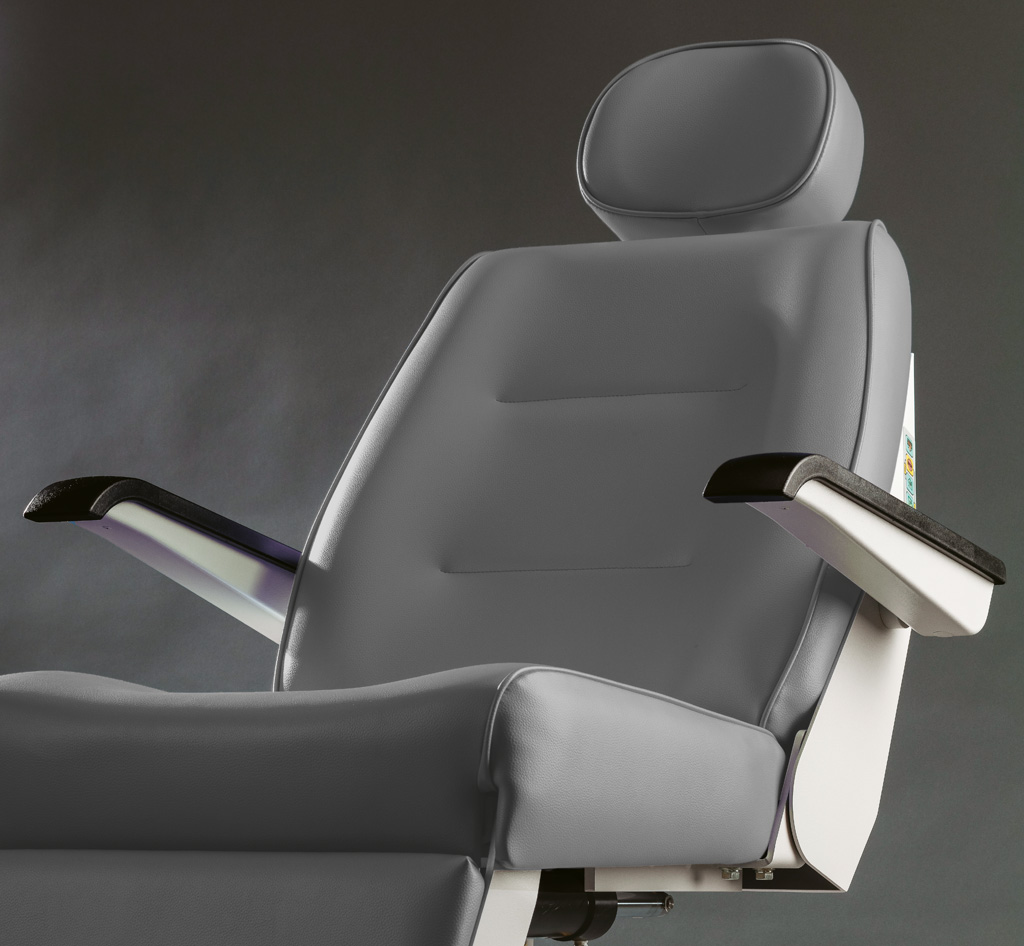 In combination with an operating microscope, the chair can be served as a bed for examination and treatment.
(An optional OM Arm is required to install an operating microscope.)
An AUTO-RETURN switch automatically returns the chair to its original position.
A standard memory mechanism can preselect one desirable tilt angle.
A standard foot switch controls lifting/lowering, back/forward tilting, and stopping positions of the chair.
The environmentally friendly leather is used for the compliance with RoHS Directive.
Leather fabric physical properties:
Alcohol resistance: Soaked in 70% ethanol water solution for 24 hours
Hypochlorous acid resistance: Soaked in 0.5% hypochlorous acid for 24 hours
Flameproof: Conforms to the flameproof product performance test standards of the Japan Fire
Retardant Association
Antibacterial, light resistance, and durability conform to JIS (Japanese Industrial Standards)